Alpha Tanks have recently taken delivery of new FACCIN RCMI190 profile bending rolls and FACCIN HAV3134 plate rolls. The purchase of the 2 machines was supported by Enterprise Ireland's Capital Investment Initiative and the European Union through the European Regional Development Fund (ERDF).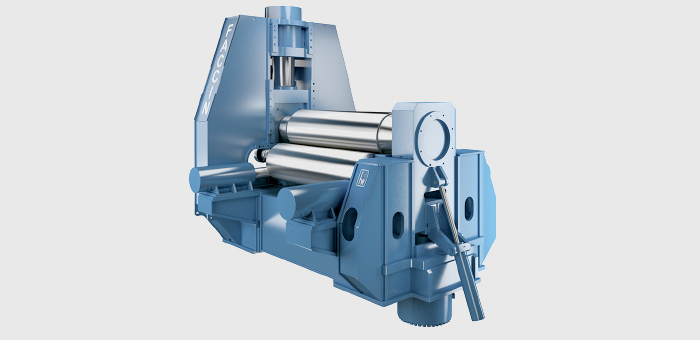 One Stop Fabrication Workshop
Alpha Tanks had recognized that there were business opportunities available for a company who could demonstrate expertise in the rolling of steel sections and plates. With the procurement of the new steel section and plate rolling machinery, Alpha Tanks can now offer a one stop fabrication workshop with the capabilities to produce a wide range of rolled sections. The profile bending rolls can roll steel profiles up to 400mm deep, the largest machine currently in operation in Ireland. The plate rolls can roll steel plates up to a thickness of 25mm in mild steel. The plate rolls can also form conical sections. The new machines allow for much greater control of production operations, an improvement on production lead times which will result in increased customer satisfaction. As well as meeting their our own rolling requirements, Alpha Tanks now offer a full steel section and plate rolling service.
See the 'Products and Services' page for more details.